Down to Earth is Hawaii's Leading Retailer of Organic & Natural Foods.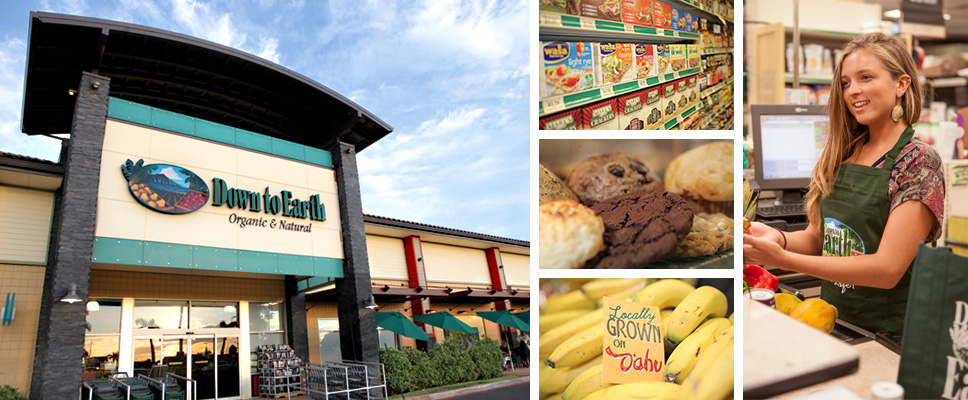 Down to Earth began in 1977, almost 40 years ago, when a group of friends in Wailuku, Maui, turned their vision into a business dedicated to improving the health of island communities through organic and natural products and a vegetarian lifestyle. Today we have five stores throughout Hawaii: Honolulu, Kailua, Pearlridge, and Kapolei on Oahu; and Kahului on Maui.
Best Health Food Store!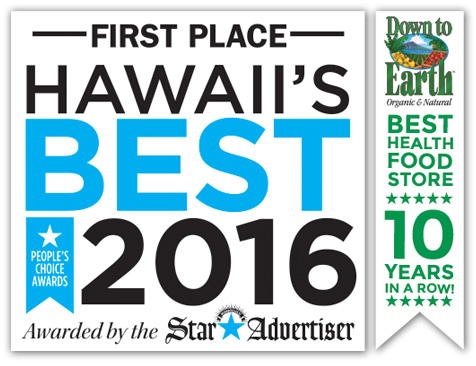 In 2016, Down to Earth was voted Best Health Food Store ten years in a row! This honor was bestowed on the company by readers of the Star-Advertiser, Hawaii's only statewide daily newspaper.
"We are honored and humbled to have won this award for the 10th year in a row. This accomplishment is due to our customers' loyal support, our team members' hard work and dedication, and our commitment to providing quality products and excellent service," says Mark Fergusson, Down to Earth CEO.
"It is an honor and a privilege to serve the people of Hawaii by providing the best products with the best customer service."
For background about different aspects of the company click on the links below: